Winners of 'Compose Aotearoa!' 2023 announced.
16-year-old among winners of national song writing competition.
There's almost 60 years between the winners of our 2023 national choral composition competition, Compose Aotearoa! with 16-year-old Leilani Woodmore one of the three category winners alongside Fergus Byett and John Elmsly. Since 2020, Choirs Aotearoa New Zealand has invited composers across the country – from the freshest to our most esteemed – to create a new work for a mixed four-part choir (up to 60 people), in a capella or accompanied by up to three instruments.
Waiata Tira Category Winner: Leilani Aaron Woodmore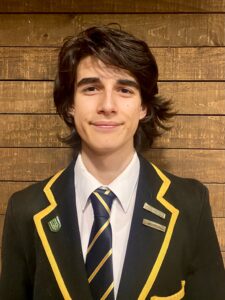 Wellington's Leilani Aaron Woodmore (ha'awahine, she/her) won the Waiata Tira Category with He mele a ka Ikaika. Leilani is Y12 at Wellington College and is a member of the NZ Secondary Students Choir. She started singing for the Wellington Cathedral of St Paul choirs when she was six. Leilani has created a bilingual piece in te reo Māori and Hawaiian, "I knew I wanted to incorporate my Hawaiian side into the piece somehow, but I still wanted to put the focus on the Māori text," she says, "I did a lot of research on the karakia and its story – once I found the story I knew exactly what I wanted to do. I am incredibly grateful to have won and am proud to represent Hawaiians across Aotearoa"
Open Category Winner: John Elmsly
 
Aucklander John Elmsly has had an illustrious musical career, including teaching composition at the University of Auckland from 1984–2014. John is the Open Category winner with Knotted Flax, "I am especially thrilled to receive this award, having composed choral music since first experiencing the pleasures of choral singing sixty years ago," he says, "This competition helps ensure the continued growth of a large body of New Zealand choral music; vital in providing a large and varied repertoire foundation for our choirs". John's choral music includes settings of texts by James K. Baxter, Keri Hulme, Denis Glover, Elsie Locke and Rewi Alley as well as Katherine Mansfield. He was winner of the 2022 SOUNZ Brass Prize.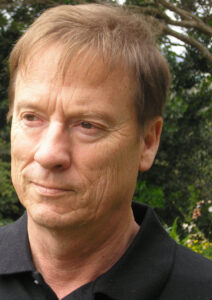 Under 25 Category Winner: Fergus Byett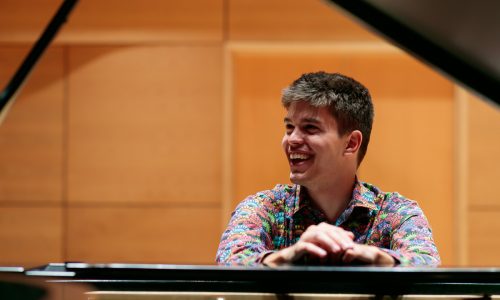 Hamilton-based Fergus Byett won the Under 25 Category with Make a Joyful Noise. Fergus was also awarded $1000 residency to follow the national choirs in concert next year and develop future collaborations with them. Fergus says, "Entering Compose Aotearoa! has been something of an annual ritual for me over the last few years, so to win this year's Under 25 category is a huge honour. I'm really excited to hear everyone's works come to life in a few weeks". There'll be a composition reading workshop with the winning pieces on 5 November in Wellington.
Choirs Aotearoa New Zealand's Lee Martelli-Wood says she was delighted to see the diversity and creativity of the music and the number of submissions this year, "The competition is designed to be really open, so as well as receiving really interesting compositions from highly innovative young composers, it was great to also see entries from experienced composers who may not have written choral music before," she says.
All three winners take home $2000 each and become SOUNZ Composers. Highly-commended entries were: The Gift To Sing by Chris Artley and Cereberus by Colin Decio in the Open Category. As well as Ibong Adarna by Katherine Lopez and Rest by Thorin Williams in the Under 25 Category.
Compose Aotearoa! gratefully acknowledges patrons Trevor and Carol Kempton. Choirs Aotearoa New Zealand's core funders are Creative NZ and the New Zealand Community Trust, and its sponsor is Infratil.