CANZ Assistant Conductor 2024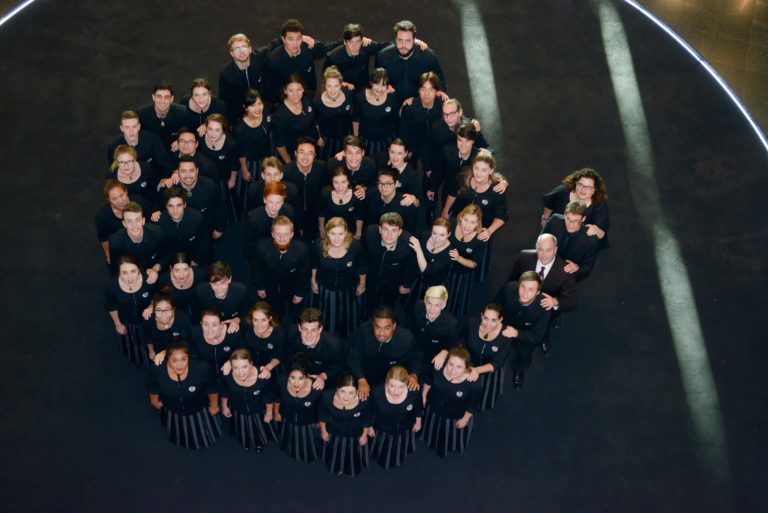 Assistant Conductor Position ~ Call for Expressions of Interest
2024 Position
Purpose
Choirs Aotearoa are establishing a choral conductor training position for ONE year. This role will
sit across our four choirs to provide podium time and experience of the various components of
the profession. This is designed to be a one-year professional development initiative, intended
to help develop a musical career.
In 2024 our Assistant Conductor will have the opportunity to:
• Conduct works as agreed with MD during the NZ Youth Choir in their South Island tour
in April
• Observe Voices New Zealand in rehearsal in May
• Assist where needed in the World Choir Games activities by Choirs Aotearoa in July
• Conduct a smaller work with Voices New Zealand in October
• Lead the Compose Aotearoa! composition reading workshop in November
• Have sessions with the vocal consultants of the NZ Youth Choir and Voices New Zealand
• Have conducting mentoring sessions with an international conductor
• Have interaction with other Aotearoa conducting mentoring programmes
• Attend Choirs Aotearoa Music Director meetings and undertake artistic administration
to learn more about how professional choirs operate.
Profile
• You need to have previous choral conducting podium experience at a consistent level.
• You need to have leadership experience.
• You need to be willing to undertake becoming an ambassador for Choirs Aotearoa
through professional leadership and upholding our Code of Conduct.
• You need to agree to provide a comprehensive reflection report of the year's activities
at the end of 2024.
• You need to have a desire and be motivated to develop your ability to conduct
professional choirs, to gain a deeper understanding of programming, vocal training,
repertoire and the wider operations of a professional arts organisation.
Remuneration
• A $5000 retainer will be provided to facilitate the travel and related expenses with
undertaking this training position.
• Any Choirs Aotearoa public concerts and events that are conducted by the Assistant
Conductor will be separately paid i.e. fees, per diems.
Eligibility
• You can be a current singer in Voices New Zealand and hold this position .
• You can be a current Music Director of one of our choirs, as long as you are confident
can manage the combined workload.
• You can negotiate with us around projects above that you may not be available for.
Notes
• This is a new one-year position, and as such does not lead to further Choirs Aotearoa
work in 2025.
• The 2025 Assistant Conductor position is expected to be advertised in September 2024.
How to Express Interest in this role
To express interest in this role, please send the following to lee@choirsnz.co.nz
• Your CV
• A covering letter explaining why you are interested in this role
• A video link to you conducting a rehearsal or performance – this could be just an
excerpt. The video needs to show you clearly and have good audio.
You can also reach out to Lee to ask any questions or talk further about this opportunity.
Expressions of Interest are due by midnight on Sunday 3 December 2023
~ ENDS ~